To submit an internal d-Wise help desk ticket, click on the Open Ticket button on the landing page or the link in the header.

or

Enter your full email address, subject, description, ticket type (optional) and priority of the issue (e.g. Bob.Smith@d-wise.com). You may also upload and attach screenshots pertaining to the issue.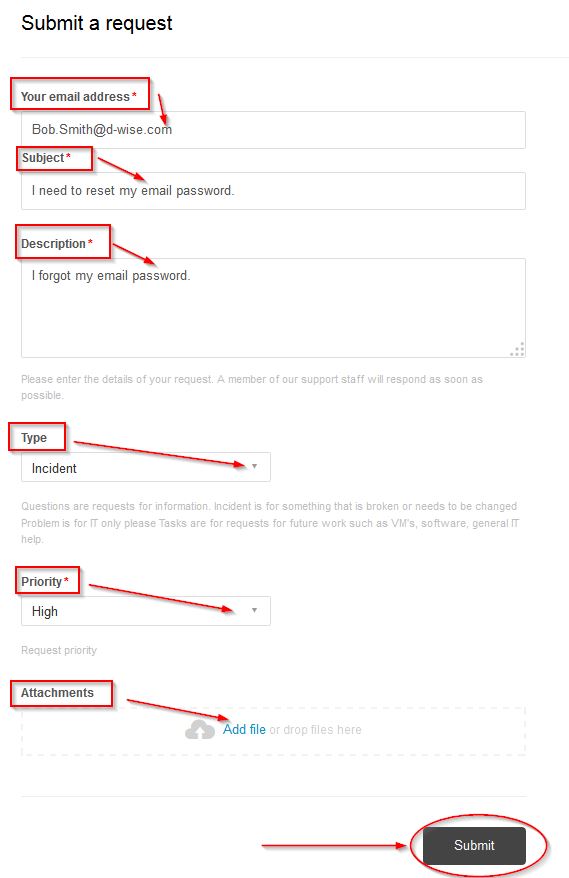 In order view and track the status of your submitted tickets and add questions or ideas to the community forum on the d-Wise help center page, you will need to sign in with an account. The account has already been created for you using your full d-Wise email address.
To sign in, click on the Sign in button in the header and click on the Get a password link.


The next window will direct you to enter your full d-Wise email address and then click Submit which will send you a link to setup a password for your account.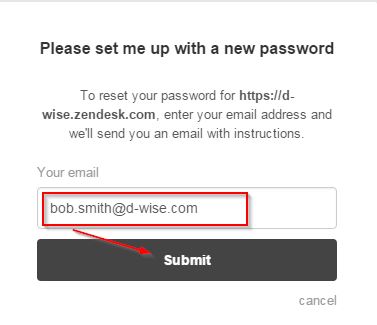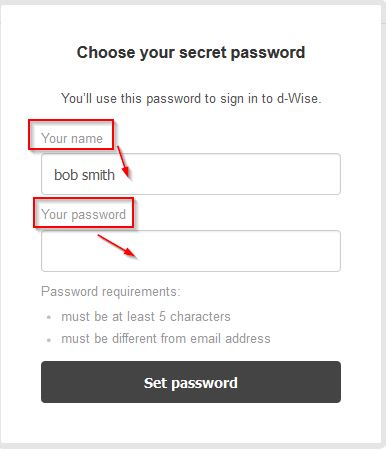 Once you have created a password you will be able to sign in back on the help center page and view your current status of tickets as well as having the ability to add content to the d-Wise community forum.