How to use the secure print option
1.Go to Start>Devices and Printers. Right-click on the Printer with Secure print functionality and go to Printer Preferences>Advanced Tab>Secure Print Settings. Input the password and click, Ok and apply and close out the printer preferences window.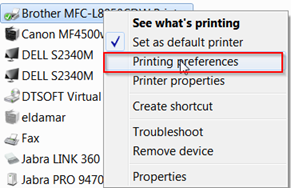 Note: If the secure print password field is greyed out. Double click on the word "password" and check the secure print box and the greyed-out field becomes available to input the 4-digit password.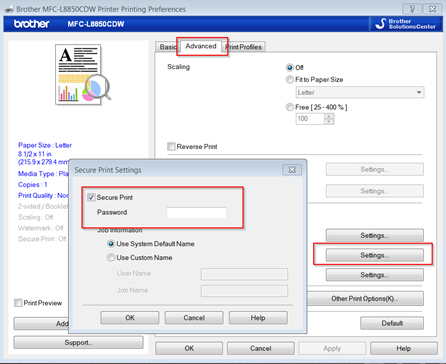 2. Print document as normal. Once at the printer, select in the LCD screen "Secure Print" and select you name that the print job is under. Input your custom 4-digit password and press enter to print.
Note: If you do not have the options for secure print for you printer under preferences and the printer you are printing to has the secure printer function, you may need to update to the latest drivers for your machine to get the secure print functionality.
Please enter a IT ticket at support@d-wise.zendesk.com or at http://helpdesk.d-wise.com